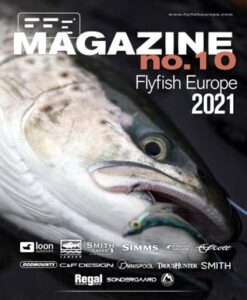 We have all the equipment for your fishingtrip.
As members and retailers for FlyFishEurope we offer you first class products for youre fishing trip or replace anything broken or help you fix youre leaking waders for example.
Give you advice about sinking grades for youre flylines that works for the water level at the moment, weight of line for youre rod. With our advise and expertice you will feel confidente that youre new line will fit youre rod perfect. As a proof, just "try it before you buy it" in the river wich runs thru our garden
We do not have the full range of rods in stock but as a guest at our Lodge or campsite we offer you "Try before you Buy". Email us your request min. 1 week before your arrival and we have a demo rod here for you to try.