Presentation of our guides in flyfishing:
Roger Nilsson, Lögdeå Sweden. Language: Swedish, English
Roger started his flyfishing & flytying adventure at the age of 9.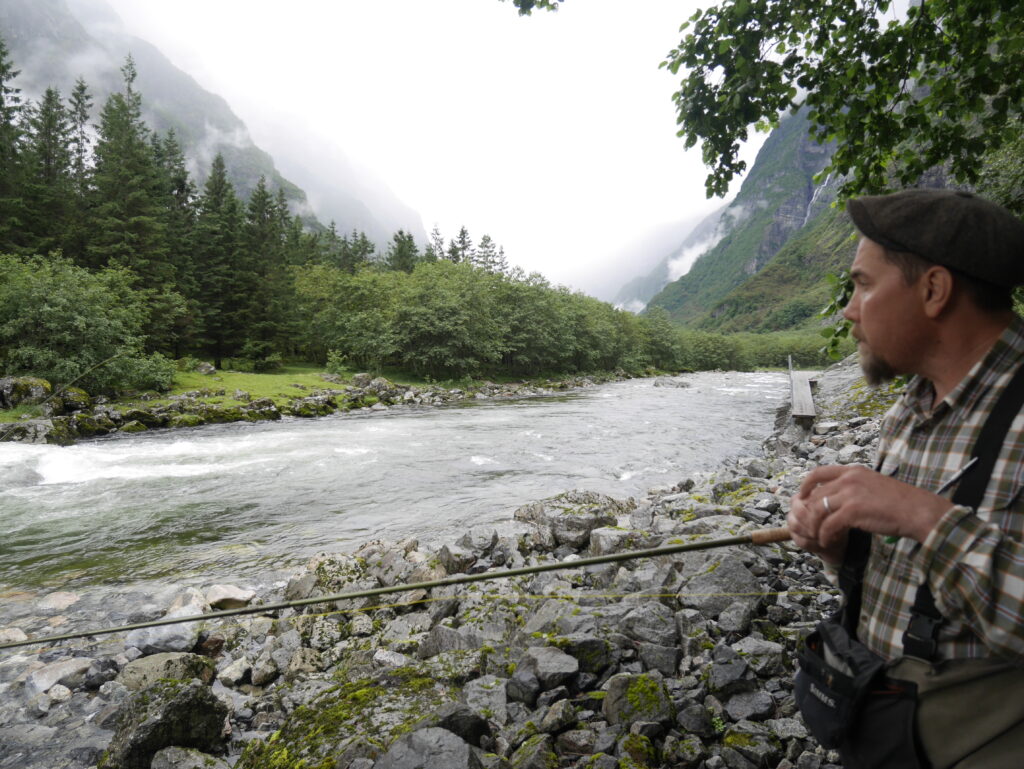 As he grew up next to a river he took every opportunity to go down to the river and after 37 years of fishing the passion for flyfishing and preserving nature is more alive then ever. Flyfishing is really an life time adventure and he like to share it with you. Living next to the river all year around combined with our years of fishing gives us the knowledge and experience to give you an full width experience at the river and hopefully the fish of youre life.
Roberto Musuarana, Trieste, Italy/Slovenia. Language: Italian, English
Roberto has been a passionate flyfisher since the age of 12 and a flytyier since 1986. His passion has taken him all around the world fishing, exploring rivers. Roberto is very skilled in reading the water. spotting "strike zones" and a very skilful both single & doubble handrod caster. He spends most of his fishing hours in the crystal clear rivers in Italy/Slovenia and the salmon/searunning trout rivers in Sweden & Norway.