Rafting along the Wild River Lögdeälven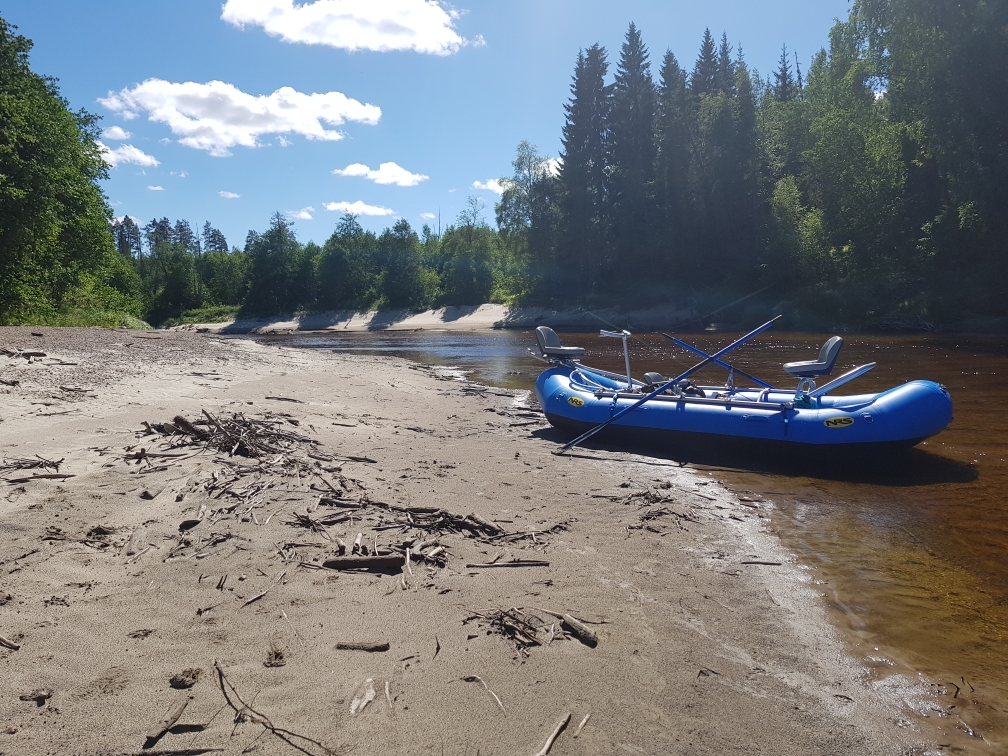 You can choose between an easy or a more exciting trip, or follow on a exclusive fishingtrip to find the best fishingspots along the river where there are no roads..
Follow us on a exiting tour with our raft to find the best fishing spots, try to spot all the animals living in and along the wild river, Take a exiting trip down the rapids (only possible when the waterlevel is high enough) or just relax and take a swim on your way floating easily down the river.
Roger is your professional guide during the tour and knows the best fishing spots or the places to spot wild animals living in and along the river.
Enjoy this adventurpus day trip that takes approximatly 7 hours, we will stop severtal times on one of the small beaches allong the river to fish, swim or a cup of coffee. We will also prepare lunch over an open fire.
We start at our home (Lögdeånäset 36, 91492 Lögdeå) where everybody gets his life vest and we take the car together with the raft, to the spot where we start on the river. At the and of the
tour we help each other out to get the raft on the boattrailer again and drive back to our home. 
Hold your camera ready!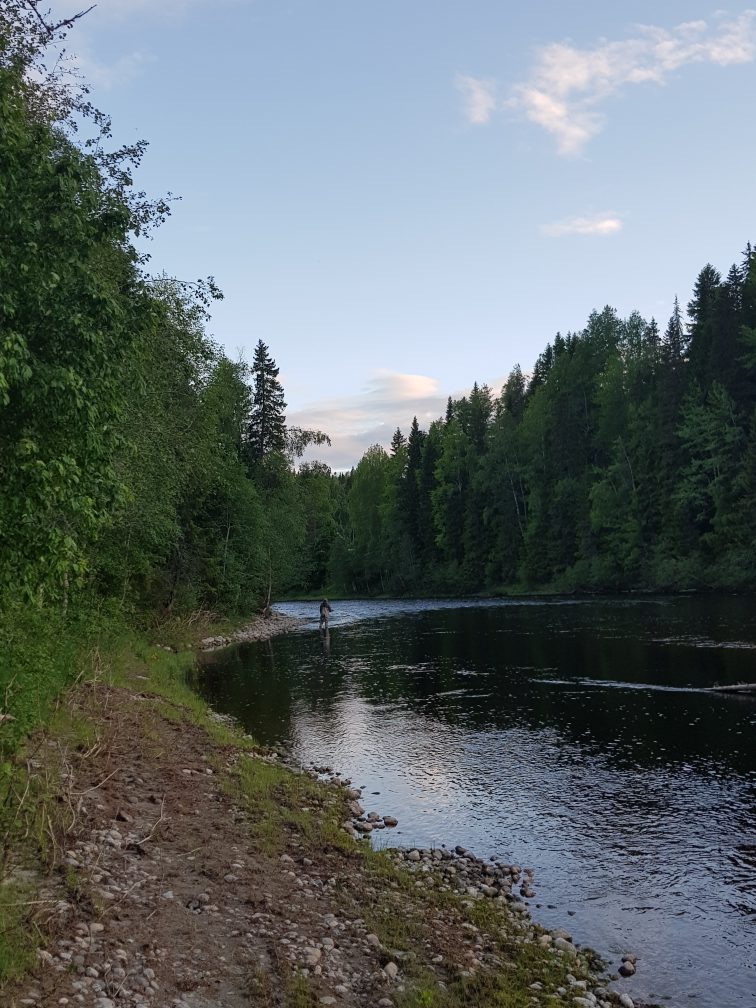 Facts; 
Guided day tour or guided fishing tour with our raft approximatly 7 to 8 hours.
On board there are swimmingvest for everybody. Lunch and Swedish fika 1250 kr/pers (min. 3 pers, or 2 grown ups and 2 children).  Children under 15 years old 600 kr/pers. For security reasons children are only allowed to follow when they are able to swim!
Children under the age a 15 always have to companionship of an adult.
All participation takes place at your own risk
We have no responsibility for any personal belongings of our guest.